So I updated my iPod touch to v1.1.2 yesterday.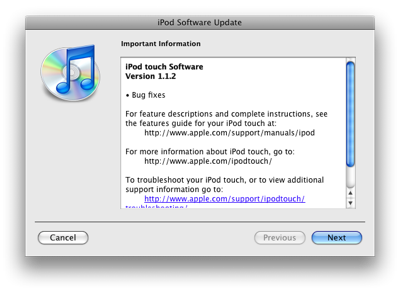 Altough the only announced new features are "Bug fixes", there are at least two new features.
First, the battery status is displayed in the iTunes source list (when the iPod is connected, of course). Second, you can finally add or edit calendar entries. The next missing features from the iPhone I want in my iPod is the Mail application.